Mickey Ellis Home and Commercial Inspections

 Email us: meinspections@gmail.com               Call us: (404) 217-3456 or (706) 681-3513

Marietta Location: 2900 Delk Road, Ste. 700, Marietta, GA 30067

Columbus Location: 12485 Randall Woods Drive, Midland, GA 31820

Put our expertise to work for you. At Mickey Ellis Home and Commercial Inspections, we are proud to have received the following recognition for our contributions to the Atlanta, Columbus and Alabama communities.

References

"I have worked with Mickey Ellis for more than 30 years. We worked together in the electrical field and residential home construction field. I have always found that he is very knowledgeable about all areas of construction. I would be happy to work with again on any projects. The knowledge he has makes him the guy I would use for Home Inspections."

Mike Ellis Vice President/Project Manager

Alexander Electric Company

Columbus, Georgia

Reviews for Mickey Ellis Home and Commercial Inspections

Check Out All Of Our Reviews!!

Google.com

HomeAdvisor.com

RedFin.com

Follow this Link!!

https://www.google.com/search?

q=mickey+ellis+home+inspections&

oq=mickey+ellis+home+inspections

&aqs=chrome..69i57j0j69i60j0j69i60.

4557j0j7&sourceid=chrome&ie=UTF-

8#lrd=0x88f3340a01e126b3:

0xa7568317669c32bc,1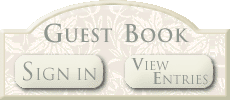 Rating

★★★★★ 5.0
Date Approved

05/16/2016
Reviewer

Loretta L.
Reviewer Location

Midland, GA
"After deciding to list my home for sale, a friend suggested I get an inspection so I would be aware of anything that needed repair. I was shocked to find out how many code violations Mickey uncovered. Since 2003 when the Talley Company built the home and the Harris County builder inspector passed inspection, I have spent WELL over $25,000 on what I thought were just improvements. I had no idea these things were caused by the contractor and inspector not knowing their job. Mickey?s report not only pointed out the deficiencies, but the code that clearly defined the specifications not met. A few of the larger violations were the grading of the land causing water to stand under the house, and building techniques that actually voided out a 25 yr. manufacturer?s warranty on the siding the moment it was installed. One would think a contractor and inspector would know those specifications, so I had no reason at the time to doubt their knowledge. There have been comments made by contractors and some realtors that he is too picky, the report is nonsense and too lengthy, it doesn't take hours to do an inspection. Those comments only show their interest is not for their clients, but themselves. Putting my trust in the contractor and county inspector was a clear costly mistake that seems to continue. If you are looking at purchasing, or even building a home, I would suggest hiring Mickey. The money you spend for his thorough inspection will save you a lot of unnecessary expense and headache later. A job well done!"

Lifeguard Pediatrics - 09/12/2011

We were very fortunate to find an internet link that directed us to Mickey Ellis' business. He spent a great deal of time covering everything from the parking lot to the attic insulation of the commercial property we are looking to purchase. His inspection report was so thorough and professional that we are now armed with information we need to proceed in negotiations. We will definitely recommend him to anyone who need a property inspection.

Cheryl - Office Manager Lifeguard Pediatrics

Warner Robins, GA

"We have had a business account relationship with Mickey Ellis since December 1, 1986. He has had numerous accounts from saving, certificates, checking and loans. All of his accounts have always stayed in excellent standings with our credit union. I am happy to give him a recommendation for accounts or services with your company."

Liz Gilmore CEO

Members United Credit Union

Columbus, Georgia

Mr. Ellis,

Thanks for a job well done! We are very pleased with the inspection you did on a home that we are about to purchase. You actually brought a lot to our attention. I felt very comfortable as you took me around the house to show me all that I needed to be aware of. Thank you for helping me know how to maintained a home safe for my family. Thank you for taking the time to answer not just few questions, but every question that was asked. Please allow me to recommend you to other buyers. 

Sincerely

Mrs. Wright

★ ★ ★ ★ ★ 5.0 | 05/15/2016

Quality: 5.0

Customer Service: 5.0

Value for Money: 4.5

Review by Vinaya Shrestha in Roswell, GA

Project: Inspect a Home

"Mickey was very thorough with his work. He was very rigorous in his approach, put in a lot of effort into what he did, and subsequently sent us a detailed report of the house inspection. I think he went above and beyond his duties. Besides clearly listing all the building code violations present in the house, and maintenance work needed on the house, he gave us suggestions on the approach one should take while getting things fixed in a house while safeguarding the interests of a home buyer. I was really impressed with the quality of his work, and would recommend him for house inspections."

Rating

★★★★★ 5.0
Date Approved

06/02/2016
Reviewer

Terrance Z.
Reviewer Location: Midland, GA

How You Know Them

They hired you
"Mickey did a great job extremely professional, courteous, knowledgeable, and thorough. The house I hired him to inspect didn't quite meet my expectations so I'll continue shopping and I'll definitely be requesting his services for my next home inspection."

​★ ★ ★ ★ ★ 5.0 | 06/14/2016

Quality: 5.0

Customer Service: 5.0

Value for Money: 5.0

Review by Claudia Kray in Alpharetta, GA

Project: Inspect a Home

Mickey did a great job and we would definitely hire him again. While he was inspecting the home (the second home inspection he has done for us) he discovered mold in the ceiling attic among several other items. During the inspection, some of the ceiling fell away because of a hidden leak that he discovered. The homeowners were not happy about the discovery, especially since the leak was being captured in the attic with a casserole dish. Because of his work, we were saved thousands of dollars in mold remediation costs not to mention saved from exposure to health risks. We highly recommend him.

Latrease Jones

Rating  ​★ ★ ★ ★ ★

Review posted on

Jun 14, 2016

I was very pleased and satisfied with Mr. Mickey. He was very thorough and detailed with his inspection and must I add he took his time doing it making sure he got everything. He gave me helpful information to help me understand things as being a 1st time homebuyer. Things to look for as far as do's and don't. He has a very humble spirit which told me that he wasn't there just for the money but because he was really serious about his job and his customer. Thanks for all your help and concerns and most definitely your advice and input. I would recommend anyone to you all because your professionalism and deepest concerns for your customers. Thanks Mr Mickey your awesome.....

Kelvin Zhang

Rating 5 stars
posted on

Mar 15, 2017

I'm in processing of buying a new home, and my friend recommends Mr. Micky to me as my inspector! At our first conversation, I feel Mr. Micky is very knowledgeable and professional, furthermore the most important thing is he is very patient inspector. No matter what questions and concerns you have, he will patiently answer you and help you out. Currently, I meet a problem, which the builder does not want to fix and provides a lot of excuses, however the problem is addressed with the help of Mr. Micky who shows me many experience how to beat down the builder and make them do what they should do. During the procedure, I emailed and called Mr. Micky many times, but he has been always patient answering my questions and find the way to resolve the problem, and even calling the related official and builder by himself. I do believe what he has done has beyond his scope and what you pay for him. Therefore, I want to say I'm lucky to have Mr. Micky as my inspector!!!